AgfaPhoto, a pioneer in photography
"Founded in 1867, AGFA (now Agfa-Gevaert) has become a leading producer and consistent innovator of consumer imaging worldwide.
For several decades, AGFA held more than 10% of the global market share in the most important consumer imaging and photography product categories.
Dating back over 150 years, AgfaPhoto is an iconic brand unlike any other in the photography market.
Considerable investment, with more than 500 million euros in advertising expenditure between 1996 and 2016, has created strong brand awareness, empathy and trust."

Agfa was founded in 1987
by P.M Batholdy and C.A Von Martius
Awareness in 2004 Stern Mag. survey
Best-know Camera Brand in 2004 Stern Mag. survey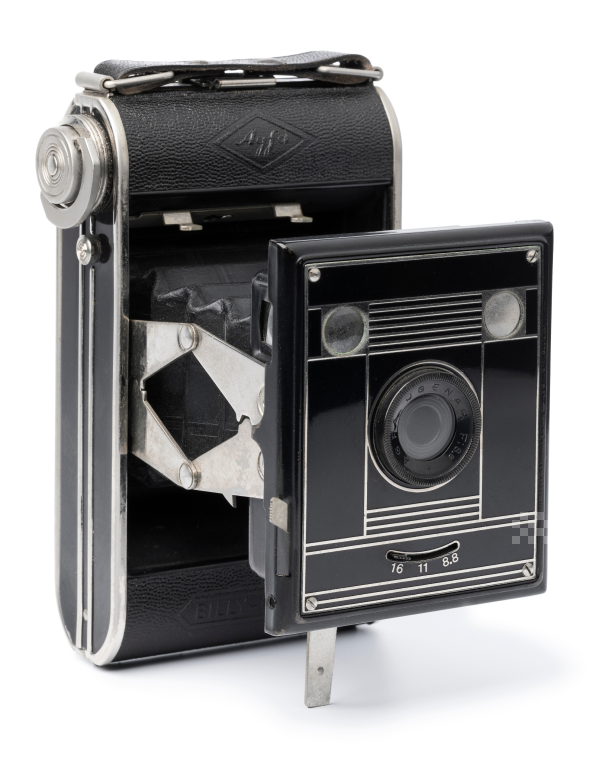 "More than 150 years of experience"
Founded in Rummelsburg, near Berlin in Germany.
AFGA launches its first film camera, the Billy.
Agfa brings its colour paper and a 16 mm amateur colour motion picture film to market.
The first automatic camera and the first European colour paper processing machine are introduced.
Agfa introduces its red sensor trigger button.
Agfa introduces the CRT printer, the world's first truly digital scanner printer.
Agfa is listed on the stock marked.
Agfa launches its digital minilab, the d-lab.3, which sets new industry standards for exceptional print quality, speed and efficiency.
Launch of the first digital camera under the AgfaPhoto brand.